blog
Nieuws #163
28/03/2021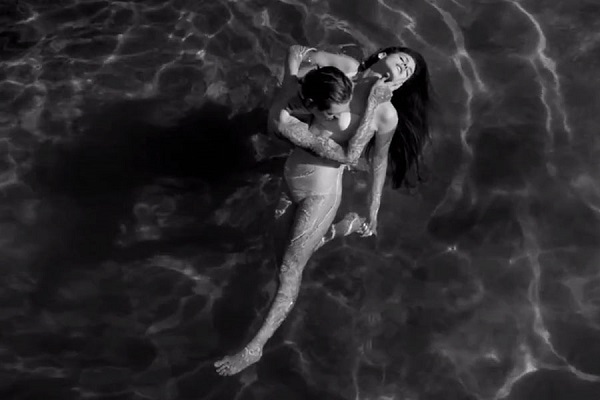 Voor De Groene Amsterdammer schreef ik dit jaar over de film Pieces of a Woman en over Lana Del Rey. Ook verscheen recent de bundel De nieuwe koloniale leeslijst, een samenwerking tussen De Groene Amsterdammer en Das Mag, met daarin een essay van mij over Astrid Roemers roman Over de gekte van een vrouw.
In other news: op zaterdag 3 april ga ik in gesprek met Marijke Schermer tijdens literair festival Het Grote Gebeuren in Groningen; op 15 april verzorg ik een lezing over Tove Ditlevsen in Boekhandel Pantheon en 28 april komt er ook nog een lezing aan over de female gaze in film in het kader van de Studium Generale van Maastricht University. Alles online!
---
Bericht #51
05/01/2021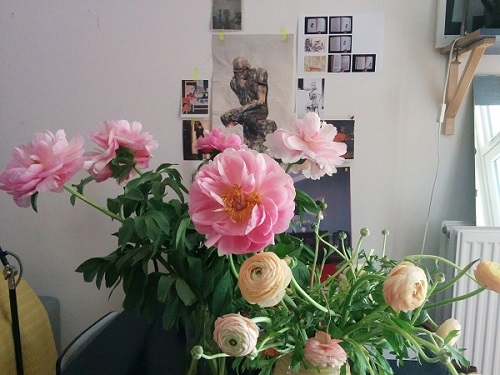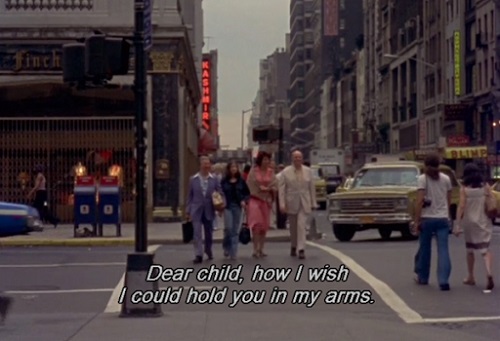 Laatste jaarlijstjes:
Voor het kerstnummer van De Groene Amsterdammer schreef ik iets over mijn favoriete boeken van 2020: Mijn duistere Vanessa van Kate Elizabeth Russell en de Kopenhagen-trilogie van Tove Ditlevsen. Over Mijn duistere Vanessa schreef ik eerder al dit stuk, over het eerste deel uit Ditlevsens trilogie, Kindertijd, schreef ik eerder dit stuk. Een andere favoriet van 2020 was het essay Het boek der tranen van Heather Christle, waarover ik eerder dit stuk schreef.
Beide boeken beschrijven een tragedie, respectievelijk misbruik en verslaving, en de schrijfsters doen dat op een manier die onsentimenteel is, nietsontziend. Ze leggen iets bloot wat rauw is, en pijnlijk. Beide boeken gaan over romantiek, maar zijn niet romantisch.
Voor de website van De Groene schreef ik op de valreep van het jaar ook nog over mijn drie favoriete films van 2020: The Souvenir, Uncut Gems en A Hidden Life.
En voor de website van Schokkend Nieuws ten slotte maakte ik een top-5 met films in de hoek van horror, cult en fantasy.
1. SAINT MAUD (Rose Glass, 2019). Indrukwekkend debuut over een godsdienstwaanzinnig meisje dat zichzelf een heilige waant. Lief en griezelig, mooi en schrijnend. Gezien op IFFR, hopelijk in 2021 nog breder te zien.
2. THE INVISIBLE MAN (Leigh Whannell, 2020). Solide horrorfilm, bij vlagen echt spannend, met een heerlijk trashy plottwist halverwege, terwijl de centrale metafoor (onzichtbaar huiselijk geweld is hier letterlijk een onzichtbare man) ook echt werkt.
3. FREAKY (Christopher Landon, 2020). Volkomen pretentieloos en erg grappig, van de mensen van de Happy Deathday-films. Meer hiervan please.
4. TENET (Christopher Nolan, 2020). Is TENET een geslaagde film? Net aan. Maakt Nolan zijn belofte waar? Niet helemaal. Maar wil ik meer van dit soort films zien, of ze nu helemaal gelukt zijn of niet? Jazeker.
5. ATLANTIQUE (Mati Diop, 2019). Teder liefdesverhaal, maatschappijkritiek en zombiefilm ineen. Van de arthousefilms die afgelopen jaar met fantastische genres speelden, vond ik deze de meest geslaagde.
---
Bericht #50
21/12/2020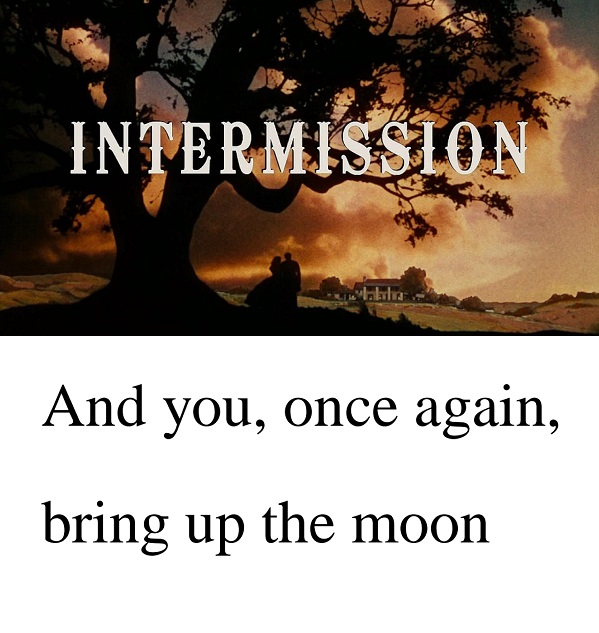 Van de stukken die ik 2020 schreef, ben ik het meest trots op deze:
Een essay over de eindigheid van alles, het absurdisme van Albert Camus en de verhaalstructuren en happy endings uit Hollywood, voor De Groene Amsterdammer.
Ik trek mijn regenjas aan. Voor de zekerheid rol ik de mouwen een stukje op. Licht aan, koptelefoon op. De maan staat hoog. Er speelt nog iets mee, bedenk ik me, bij het feit dat mijn gedachten als vanzelf richting de dood gaan. Ik voel me nederig ten opzichte van het lot, want ik twijfel aan de vrije wil. Kijk die vrouw, zeggen de mensen. Ze dacht dat ze zelf het geluk kon maken. Think again.
Mijn stukken voor Dichters & Denkers in De Groene: over het boek dat Nathalie Léger schreef over actrice en filmmaker Barbara Loden; over het essay Het boek der tranen van dichter Heather Christle; over de Outline-trilogie van Rachel Cusk in het kader van De 21 beste boeken van de 21ste eeuw en over Mijn duistere Vanessa, de debuutroman van Kate Elizabeth Russell.
Twee columns voor DIG, die samen min of meer een tweeluik vormen over indirecte communicatie, het onvermogen om contact te maken en de discrepantie tussen echt en niet-echt: Flessenpost en Omwegen. Vooruit, met de brief ik schreef in het kader van de reeks Innig ben ik binnen van SPUI25 vormen de twee columns zelfs een drieluik.
Er is in Amsterdam een café waar ze weten hoe ik heet. Ik zit er aan de bar, ik lees een boek. Ik hoef er niets te zeggen, een knikje is afdoende. We weten niets van elkaar en toch kennen we elkaar. We maken geen small talk en toch zijn we elkaar genegen.
Een essay over identiteit in de films And Then There Were None, Night of the Living Dead, The Naked Kiss en A Star Is Born, voor de website van de Filmkrant.
En drie andere cultuurstukken die ik schreef voor De Groene: over de diverse incarnaties van Rebecca, over de tv-serie I May Destroy You en over de film The Assistant, en hoe je een MeToo-verhaal vertelt.
---
Bericht #49
14/12/2020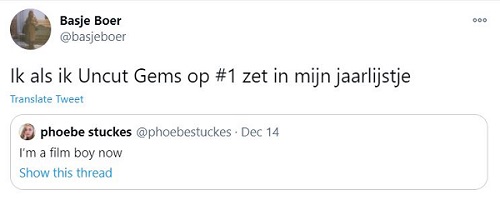 1./2. The Souvenir | Joanna Hogg (Previously Unreleased)
Uncut Gems | Benny Safdie / Josh Safdie (IFFR / Netflix) (ex aequo)
3. A Hidden Life | Terrence Malick
4. The Wild Goose Lake | Diao Yinan
5. Shirley | Josephine Decker
6. Babyteeth | Shannon Murphy
7. I May Destroy You | creator: Michaela Coel (mini-series / BBC)
8. Never Rarely Sometimes Always | Eliza Hittman
9. Saint Maud | Rose Glass (IFFR)
10. Rocks | Sarah Gavron
11. Small Axe: Lovers Rock | Steve McQueen (tv movie / BBC)
12. Small Axe: Education | Steve McQueen (tv movie / BBC)
13. Kajillionaire | Miranda July
14. The Invisible Man | Leigh Whannell
15. Skate Kitchen | Crystal Moselle
16. Sweet Thing | Alexandre Rockwell
17. The Assistant | Kitty Green
18. First Cow | Kelly Reichardt (LIFF)
19. Nate | performance: Natalie Palamides (comedy special / Netflix)
20. Dick Johnson Is Dead | Kirtsten Johnson (Netflix)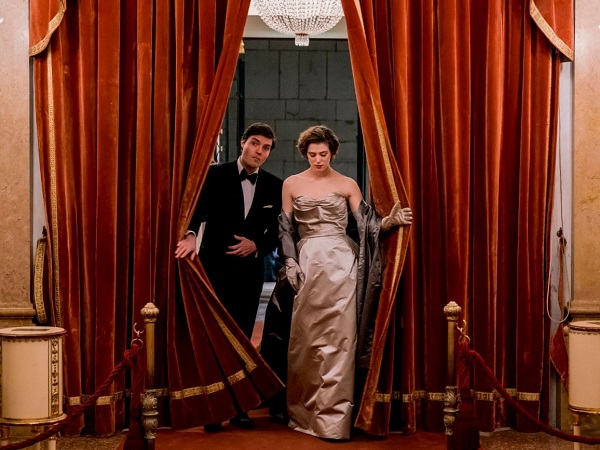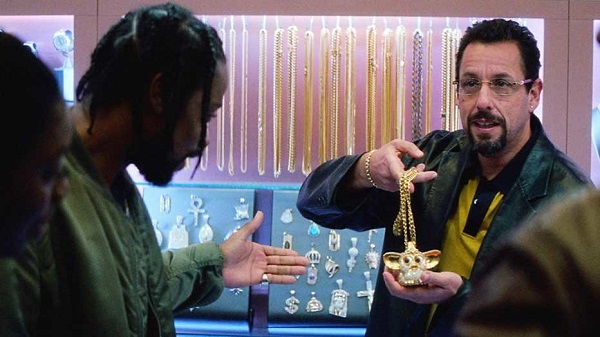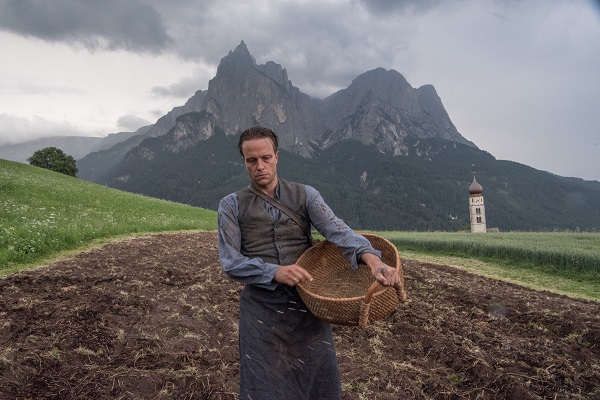 ---
Nieuws #162
07/12/2020
Voor De Groene Amsterdammer schreef ik een groot stuk over de film The Assistant, en breder over hoe je een MeToo-verhaal vertelt, aan de hand van de zaak-James Toback, waarover filmjournalist David Thomson schreef in zijn recente boek Sleeping with Strangers; de film Bombshell, die eerder dit jaar uitkwam; en Jeanne Dielman, 23, quai du Commerce, 1080 Bruxelles, de feministische filmklassieker van Chantal Akerman.
Ook schreef ik voor De Groene in het kort over Renzo Martens' nieuwe documentaire White Cube en de reeks films die Steve McQueen voor de BBC maakte onder de titel Small Axe.
---
Nieuws #161
29/10/2020
Voor DIG schreef Nadia de Vries een prachtig persoonlijk essay over horror. Ik maakte er een serie collages bij.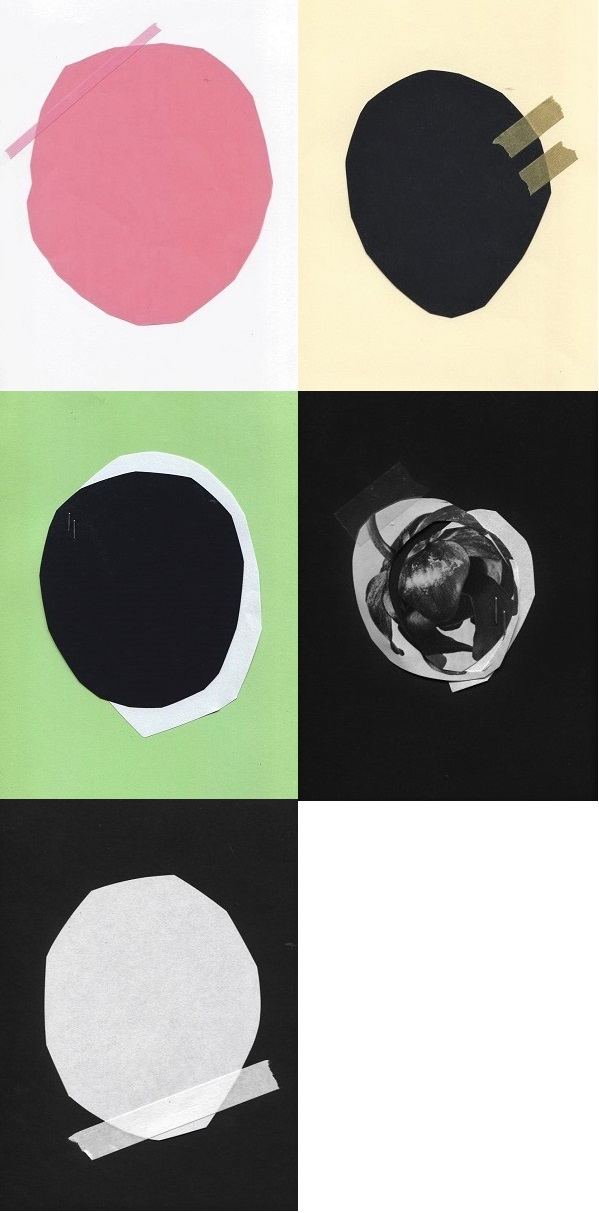 ---
Nieuws #160
27/10/2020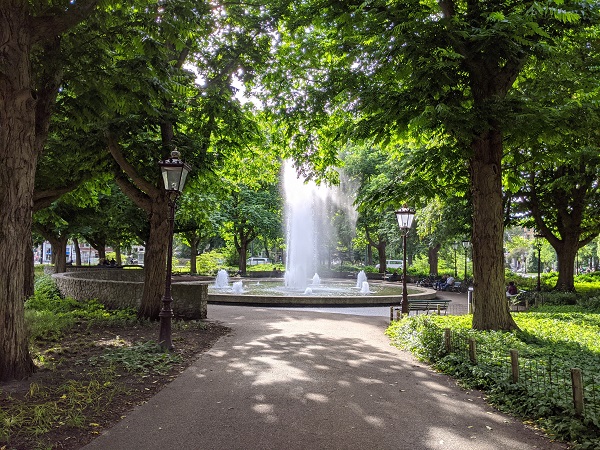 Voor DIG schreef ik een column over droom, realiteit en internet, en over hoe die soms overlappen en soms botsen.
In de fotomapjes in mijn telefoon lopen echt en niet echt in elkaar over. Screenshots en foto's. Memes en filmstills. Berichtjes en poëzie. Gezichten van mensen die ik ken en van iemand die ik nooit heb gesproken.
Het is niet zozeer een rode draad die de beelden bij elkaar houdt als wel een ritme, een herhaling van bepaalde symbolen. Ik herken de symbolen en ik fotografeer ze. Save ze, screenshot ze. Alles verbind ik aan elkaar, alles puzzel ik tot samenhang, totdat het klopt.
Soms loopt de realiteit over in het internet, soms loopt het internet over in de realiteit. Soms loopt een droom over in het echt.
Lees mijn column hier.
---
Nieuws #159
27/10/2020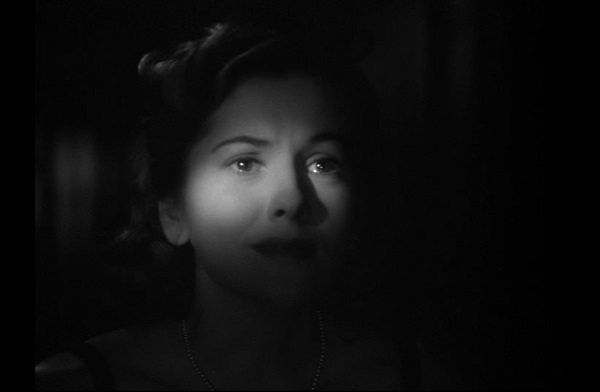 Voor De Groene Amsterdammer schreef ik over Rebecca; over de nieuwe verfilming van Ben Wheatley voor Netflix, over Hitchcocks klassieker uit 1940, over de roman van Daphne Du Maurier. En ook over het sprookje Blauwbaard, en over de versie die Angela Carter daar van maakte: The Bloody Chamber.
Rebecca is een spookverhaal zonder spook, Hitchcock begreep dat. En in spookverhalen is wat je niet ziet net zo belangrijk als wat je wel ziet. Wanneer Maxim in een sleutelscène tegen het einde van de film een herinnering aan Rebecca ophaalt, beweegt de camera zich door de ruimte alsof ze er nog is. Alsof ze opstaat van de bank en rondloopt. Maar we zien niets, de kamer is leeg.
Lees mijn stuk hier.
---
Nieuws #158
08/10/2020
Recent schreef ik over de prachtige essaybundel Het boek der tranen van Heather Christle, voor De Groene Amsterdammer. Lees mijn stuk hier.

Ook voor De Groene: recensies van de films Rocks (Sarah Gavron) en Kajillionaire (Miranda July) en On the Rocks (Sofia Coppola). Voor de Filmkrant schreef ik naar aanleiding van The Nest over de symbolische rol van huizen in films. Dat stuk lees je hier.
---
Bericht #48
22/09/2020
Voor het programma 'Today's European Cinema: A Female Perspective', dat afgelopen zondag plaatsvond tijdens het Forum of European Culture in De Balie in Amsterdam, schreef ik een essay over vrouwelijk perspectief in cinema, een groot en complex onderwerp.
Mijn voordracht is hier terug te zien. Hieronder de tekst in zijn geheel.
On Female Perspective in Cinema
I love the films of Lars von Trier.
I love the films of Paul Verhoeven. I love his dedication to bad women. I love the fact that he is so clearly in awe of them.
I love coming of age films in which girls are to be obtained by the male protagonist instead of being granted their own agency and interiority.
I love horror films that sensationalize and sexualize violence towards women.
I love the films of Alfred Hitchcock. I love his strained relationship with strong women, hell, I even love the fact that he likes punishing his female protagonists for arousing or confusing men. There is a truth to his films, a truth about a patriarchal society that does in fact punish women for being strong, arousing or confusing.
I even love films that don't seem interested in female characters at all. I'm interested in a male perspective on things, and I'm interested in a male perspective on women.
But the thing is – we need a female perspective as well.
What does it mean to take on a female perspective?
What does it mean to the filmmaker, who has a story to tell, who is trying to convey ideas, images and thoughts, who has a vision – a vision that is not gendered per se?
What does it mean to the spectator, who wants to be captivated, who is, perhaps, looking for innovative storytelling, but who also wants to be able to relate to the people onscreen?
And what does it mean to the critic, to someone like me, who is looking for patterns and trends and themes, who is trying to place one particular film in a broader context, in the history of storytelling?

The thing is – it's hard to talk about female perspective without talking about male perspective. It's hard to talk about contemporary storytelling without talking about the history of storytelling.
The thing is – the history of storytelling is defined by men. It's defined by a male perspective.
We've been stuck in certain story templates – stereotypes and clichés – for a long time.
Cinema might be a relatively new art form, but it was founded on a longer history of storytelling – stories revolving around brave white skinned men and dangerous dark skinned men, about obedient fair haired maidens and tempting dark haired vamps.
Hollywood, which after the invention of cinema quickly established itself as its international capital, has been called the dream factory, when in fact it's a cliché factory, supplying story templates for European cinema as well.

'When are female writers going to start taking risks?', a male Dutch writer asked a few years back.
'When are women going to become dangerous?', a female Dutch writer asked more recently.
This is what is asked of female storytellers – to be bold and dangerous, to take risks, to think big, to show ambition.
But – compared to whom? And why is there this need for risk-taking and danger at all? Is it because we've come to think of male artists as being risky and dangerous? Are they? And if so, why should female artists follow in their footsteps?
Why would we doubt the type of stories that women want to tell, and the way in which they want to tell them? Why not let women investigate their storytelling freely? And by that word, "freedom", I mean without the context of gender.
I love the films of Joanna Hogg, the British filmmaker who put cult icon Viv Albertine in a glass house in Exhibition, displaying her middle-aged body in search of sexual attention. And who recently told a vulnerable, autobiographical story of first love and young artistry in The Souvenir.
I love Western by German filmmaker Valeska Grisebach, a gentle examination of male vulnerability and a homage to the classic westerns of John Ford.
I love Andrea Arnold. I love her female characters, who are wild and unruly, who you care for, even if you don't understand them. I love her ballsy take on literary classic Wuthering Heights. I love her free-wheeling American Honey, a female version of the classic road movie.
I love Claire Denis. I love her uncompromising storytelling that always shows the outside rather than the inside – leaving us puzzled, keeping us on our toes.
I love the films of Jessica Hausner, the Austrian filmmaker who slips humor of the most insidiously subtle kind into her modern tragedies.
I love Cate Shortland's Lore, a World War II movie without heroes, a coming of age story without a future, and a love story without hope.
I love Maren Ade's Toni Erdmann, a film about masks and facades – and about letting those go.
I love all those multi-talented storytellers that favor the television format. I love Phoebe Waller-Bridge's Fleabag, a smart, funny and ultimately devastating series about a woman who covers up her self-hatred with snark and cynicism. I love Michaela Coel's bold and ambitious series I May Destroy You, a work of art that doesn't aim to please or emulate, that answers only to itself.
Do these stories take on a female perspective? I think so, yes.
Does it matter whether they do or not? Yes, it matters. And no, it doesn't.
Yes, I do believe that gender, or gender identity, can be a useful and interesting frame when regarding films and other works of art. In other words, it can be useful for a critic like me.
And yes, I do believe it's important that we start telling more stories that take on a female perspective. I think it's important that we start balancing out a long history of stories told by men, stories that focus on men, stories that favor a male perspective – and to do that, we will have to keep score. In other words, we will have to keep the gender identity of the artist in account.
And yes, I also believe that we should grant these artists, these new voices, the freedom to tell their stories in their own way. And that includes the freedom to not have to think about their gender identity while they are telling those stories.
In the end, what's at stake isn't just a male or female perspective, it's storytelling itself.
---
Oudere berichten